The unit of classical analyzes of the Laboratories Dubernet is a laboratory of oenological fieldwork analysis of very high technology. The constant search for performance is our way of meeting the needs of the wine industry, offering high quality, fast, reliable and economical service.
The wide range of analyzes offered allows to answer all the needs of follow-up of the wines, from the harvest to the expedition.
Our laboratory is dedicated to being a very efficient support of the oenological advice provided by our consulting oenologists and is a very appreciated asset of the producers who trust us.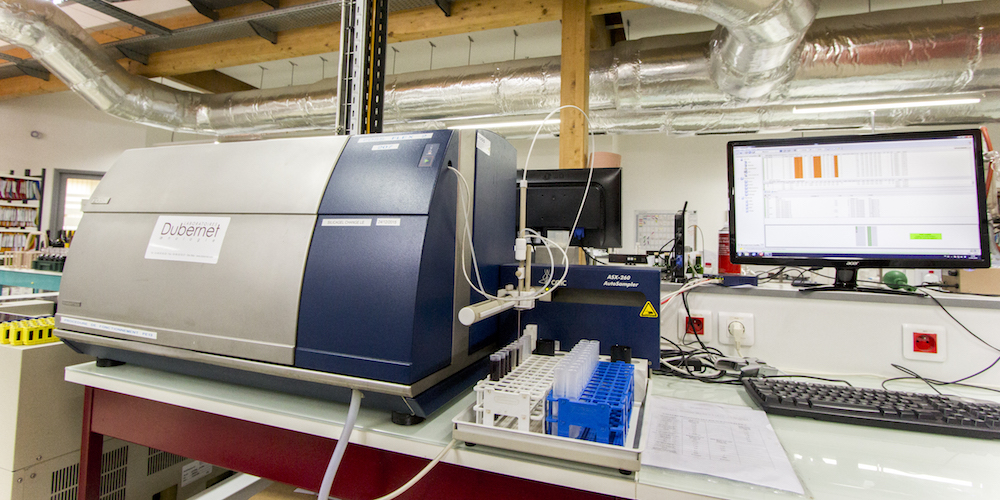 Harvest and vinifications

The laboratory analyzes all the products from the grapes to the finished wine.
- The samples are collected and transported to the laboratory by the oenologist during his vintage tours.
- The results are transmitted by e-mail within 1/2 day.


During the year
The laboratory carries out all the analyzes necessary for the follow-up and the work of the wine (fining, conditioning).
- The samples are brought to the laboratory by the producers or are recovered by the laboratory (optional).
​​​​​​​ - Results are rendered with comments and advice from the oenologist on average within 24 hours, emergency levels are expected.